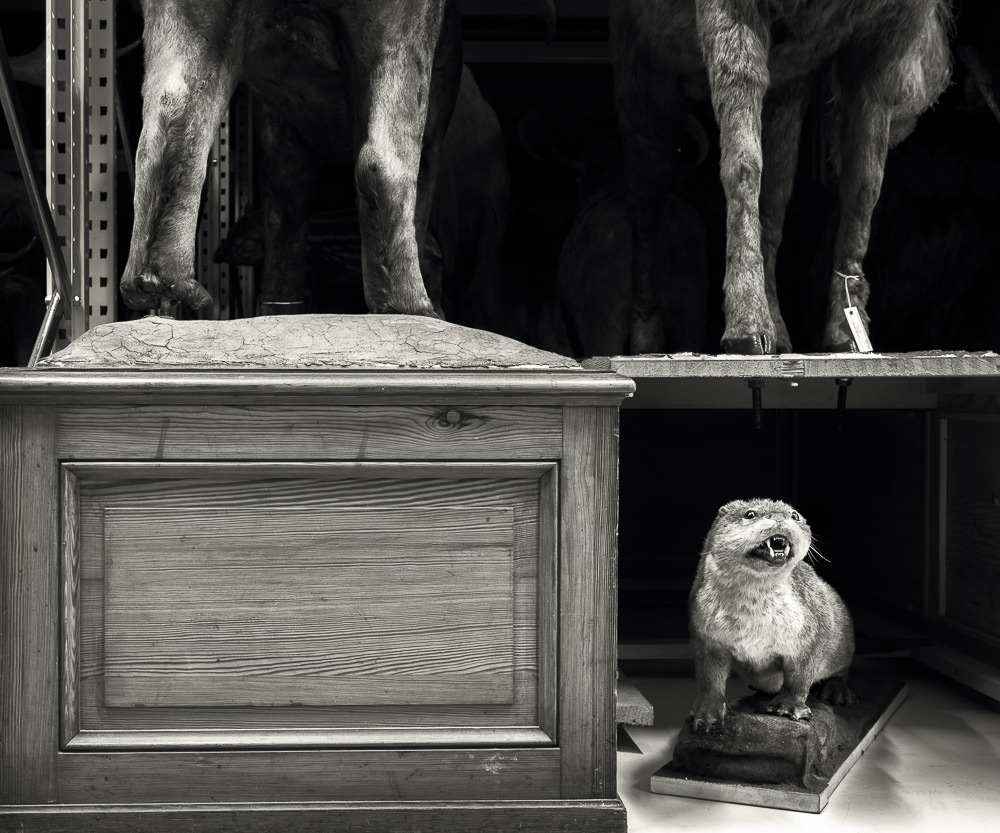 Dead End
We are currently experiencing what some define as the sixth massive extinction, apparently, this time mainly due to human activity. The "Dead End" project highlights the likelihood of humans bringing natural evolution to a halt, leading to a future when many forms of wildlife will disappear from the surface of our planet, reduced to traces of what was but will never be again.
This project depicts an imagined future when the animals will have abandoned the surface of the Earth. Like the traces of a lost civilization, their presence may be confined to the interiors of museums. A series of photographs show the animals in the process of progressive confinement and oblivion until all that remains are ghostly traces which seem to fade away. The first images show them roaming free in the buildings, or in caged natural environments. Their seclusion increases, and little by little they are relegated to the depths of a warehouse. Looking proud and with a glint of life still sparkling in their eyes at the beginning, the animals start to show fear, despair, and resignation. A group of deer dwell in what appears to be the remains of the woods they once inhabited, now turned into a pile of cardboard boxes. Wildcats fight, monkeys screech while other animals patiently await a better future that will never come. A young wild boar falls asleep or gently fades into death. In the end, animals find their way into alcohol-filled jars, preserved and ignored forever; appearing more like ghosts of the animals they once were stamped on dusty scroll paper.
This project tells a story which may or may not happen: A dead end in natural evolution where the real losers are not the species that disappear but rather those that remain.